How to Create a Workflow your Team will Actually Use
Learn how to create a workflow that your team will actually adopt. Identify the common obstacles to getting your team may face and the solutions to get them back to being creative!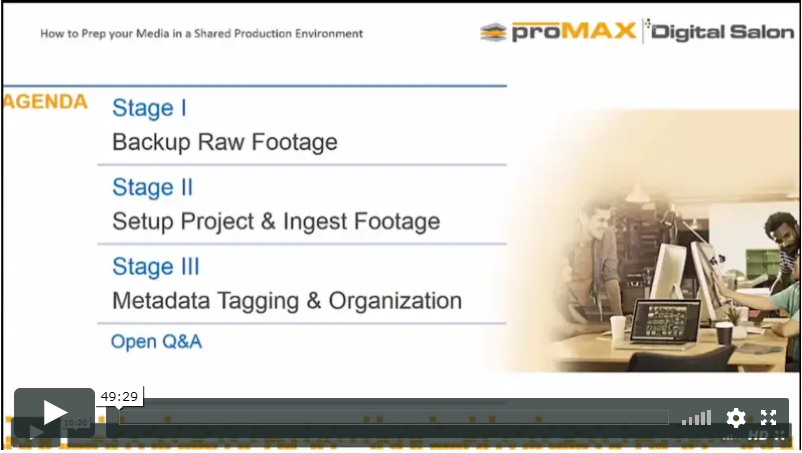 How to Prep your Media in a Shared Storage Environment
Learn how to set your creative team up for success through best practices on how prep, organize and protect your media in shared storage environment.